The Short North in Columbus, Ohio: A Retrospective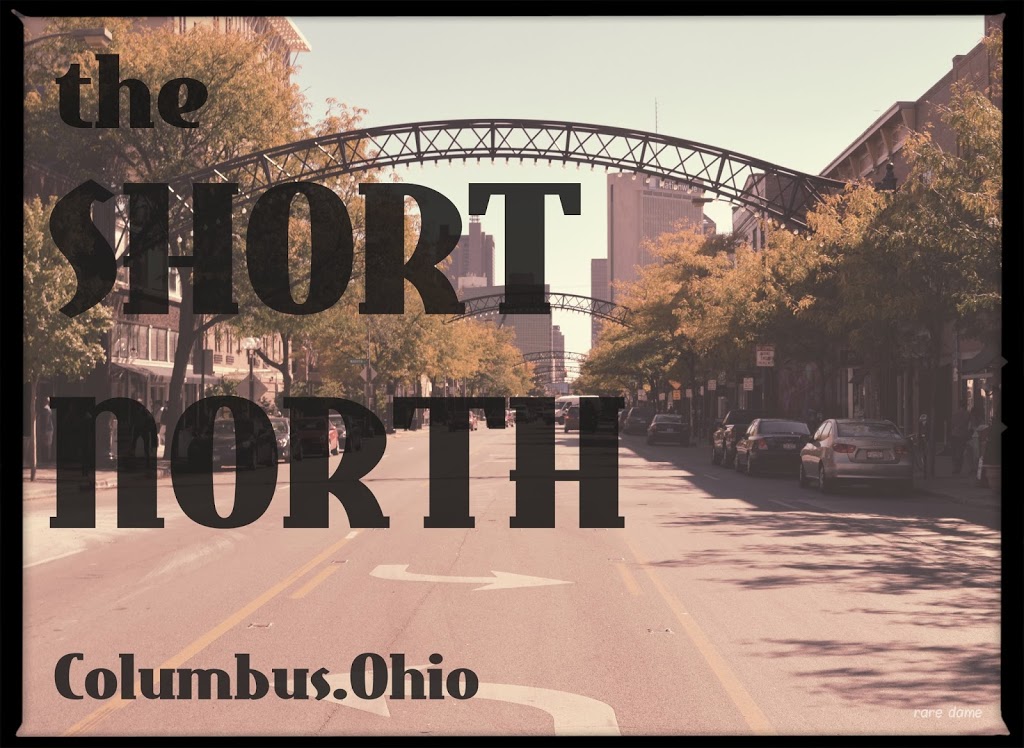 I loved living in the Short North after college. Officially ranked #7 on Trip Advisor's Things to Do in Columbus, Ohio, you can find something for everyone here. And every year when I visit home, I borrow my mom's car and drive down High St. just to see what's new and to also reminisce on the good times had. Here are some of my favorites: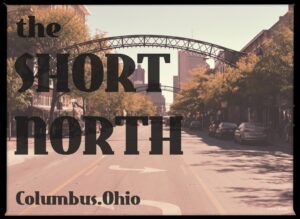 The Short North in Columbus, Ohio: A Retrospective
The North Market: I used to run 5 miles to campus and back then come here for a tasty lunch. Serafino's was my most favorite pizza slice in Columbus (not including late night slices from Victory's on S. High or whole pizzas I would eat at Ange's, Donatos and late night HoundDogs). Unfortunately, I lived here at a younger age when I lacked an interest in cooking or eating fresh, local foods. I had no idea what I was missing!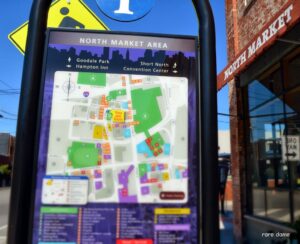 Lots to do the North Market, lots to do.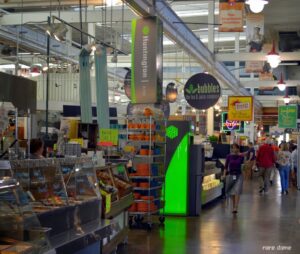 The loft-like building houses almost every international cuisine you can think of!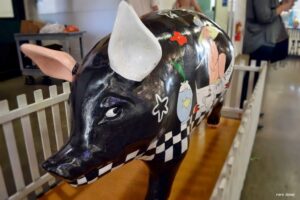 "Hamrietta" created in Cincinnati for the Big Pig Gig in 2000 and then donate from Bob Evans to the North Market. Currently, people can donate spare change in Hamrietta to help support musical acts and children's activities held here.
Jeni's Splendid Ice Cream:
Luckily, my best friend works at one of the best ice cream places in the Midwest. We met at her store and I was able to taste any flavor that I wanted – scoops of Loveless Biscuits + Peach Jam and Buckeye State (plus a Lactaid pill) were the winners!
Jeni's site
Piece of Cake:
This bakery is legit and probably makes crazy good cakes & pies, but I wouldn't know because I've only tried the iced sugar cookies. They are the best I've ever had. Period.
Piece of Cake site
Press Grill:
I was a fried-egg-on-your-cheeseburger virgin until I came here. Eating the "Press Burger" was definitely a
pivotal point
in the development of my sensitive Midwestern palate. Added bonus: during The Arnold Classic, you can grab the window seat and watch all of the very short, very buff men walking to/from the Convention Center.
Press Grill site
Goodale Park and Park St Apartments: Since I work in retail, my days off usually aren't together, or on a weekend. On my weekdays off, I would spend my time reading in Goodale Park while eating my sweet iced sugar cookie and just enjoying life.
The Convention Center: Since I had to drive by here everyday while going to and coming back from work, I would play a game called, "What convention is it?" based off of the people exiting the building. The only ones I could accurately guess were gamers conventions, Longaberger baskets sales reps meetings, and Arnold Classic participants. These groups had very distinct looks or carried very distinct accessories.
Homage: A new store introduced to me by Tina. They carry very good quality Ohio sports teams paraphernalia. And who doesn't need more Ohio sports team t-shirts in their wardrobe??????
Coming soon…even more keeps being built in the neighborhood!
[Not pictured: Northstar. I love this place but was running low on time so I couldn't go 🙁 ]
So this is why I love the Short North. And, if for some unknown reason, I ever had to leave the Best Coast for life in Columbus, Ohio then this would be my neighborhood of choice again!
Does anyone feel the same about the Short North as me?
Best,
Paula