Malaga, Spain: The Place We Will Move (well…one day), Part Uno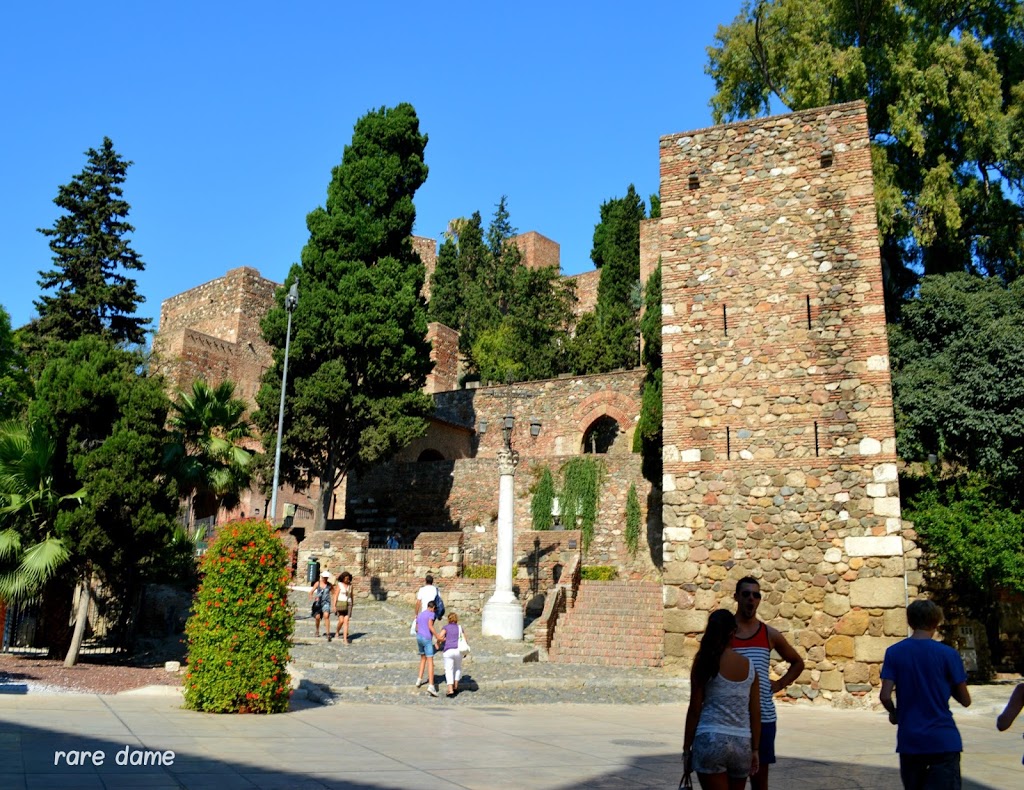 Disclaimer: I admit, I've been back from Europe for over a month now and I still have more pictures to share! I should be able to show all of Spain's glory (or at least what I've seen) by the end of the week. I'm still a lady of leisure so technically I could take all year, but I still like being productive!
Seriously, Everyone Needs to Travel to Malaga, Spain
G and I L-O-V-E-D this city smaller-feel-but-actually-big-city. Everything you need in life is located within the city limits. And things started to get real once we scoped out apartments in which to live (hey, we were still technically homeless at that time). First, inside the old city almost all of the streets are marble (this includes alleys) which they clean every night promptly at 12midnight. Second, there are lots of beaches – amazing! This trip to Spain was more of relaxation-based vs. touristy Italy so beaches were welcomed. Third, the tapas there are amazing, especially the fish tapas. In addition to all points mentioned above, the buildings, are beautiful, the public transportation is modern and fast, and the people there are so nice. And Pablo Picasso and Antonio Banderas are from here. Take that!
As with any city, there's always a downside. Ours was the fact that we only stayed there 2 nights but should have just moved there.
Overall, really liked Malaga and seriously do want to move there part-time at some point in life. Heck, we scouted out an apartment available for only 300 Euros (that's $400 U.S. dollars) per month! But seriously, before this happens I need to brush up on my Spanish. Oh, and make some money too. Details…
Sightseeing in Malaga
Gibralfaro/Alcazaba entrance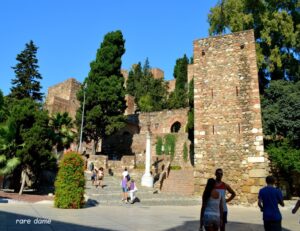 This is the entrance to Alcazaba – an old palace. We didn't have time to explore because…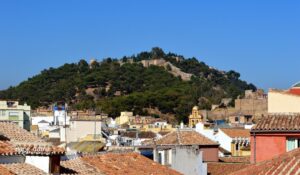 We had this mountain w/ a fortress to conquer: Gibralfaro.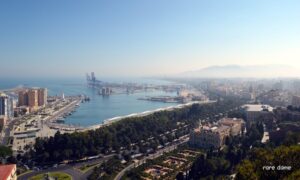 What a beautiful view on the way up! Malaga is a port city, and the port splits the 2 beaches closest to downtown.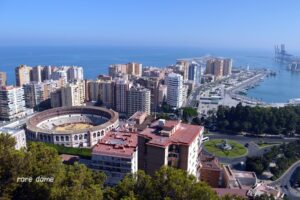 View of a bullfighting ring and high rise condos. FYI – we are only HALF way up the hill to the fortress. More climbing…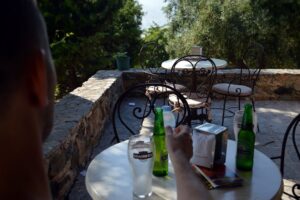 We made it! And now it's Beer-Thirty – time to celebrate our strenuous hike.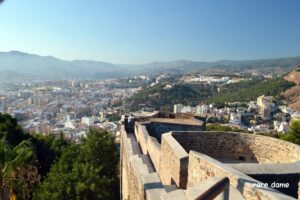 The lookout views were amazing!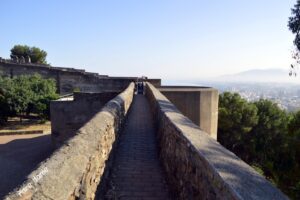 This fortress had lots of skinny walkways and lots of lookout points. I'll probably make this pic into a photo quote 🙂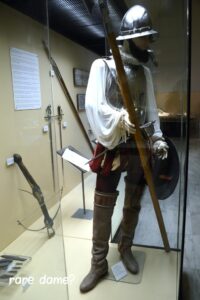 This is seriously what the soldiers wore back in the day. Balloon sleeves, a bubble skirt, leggings and thigh-high boots:
Werk it grrrl!
Calle Larios – day and night

Calle Larios, one of the main shopping streets, right outside of our hotel. The night picture is taken from our hotel room balcony!
Marble streets and beautiful buildings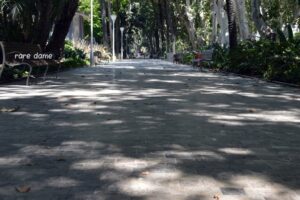 All marble…all the time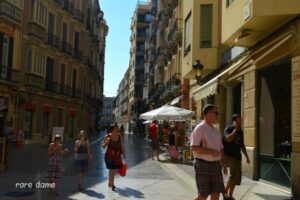 The streets of Malaga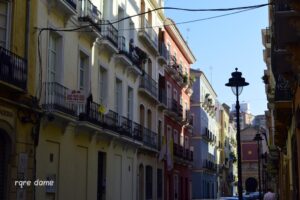 Que hermoso!
The Port shopping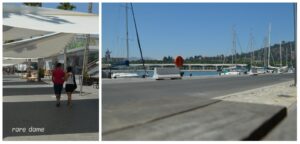 Look at this form of art. *Photographer of the year right here 🙂
Even more pictures to come tomorrow!
Has anyone else fallen in love with this city?
Best,
Paula