Malaga, Spain: Travel There Right Now, Part Dos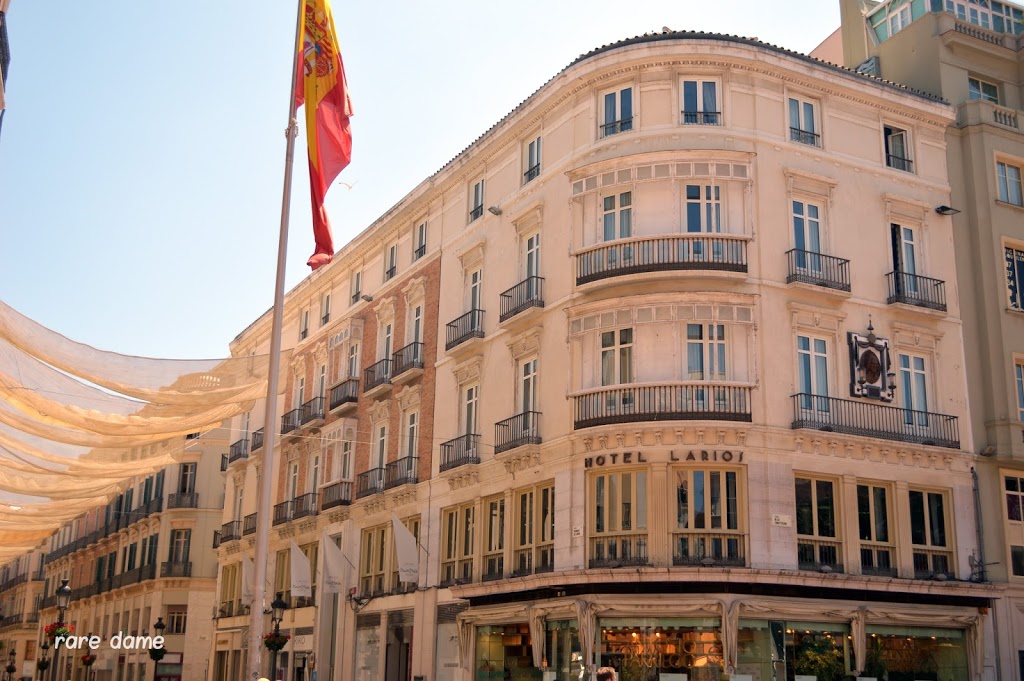 As a continuation of Malaga, Spain trip (See Part Uno HERE), I present the rest of my magical pictures:

Life Experiences in Malaga
Hotel Room Mate Larios – our place for 2 nights!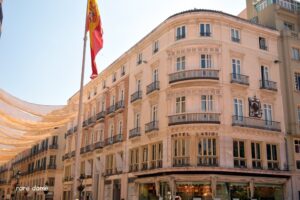 Our hotel was towards the end of Calle Larios shopping area next to a small square. Baaallllllin'…on a budget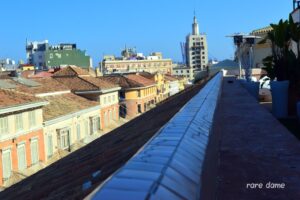 View from the rooftop terrace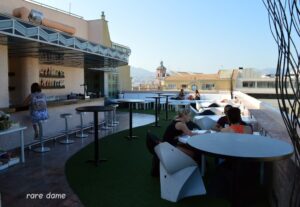 We enjoyed a couple cocktails on our terrace…
Beaches – La Caleta and Playa Malagueta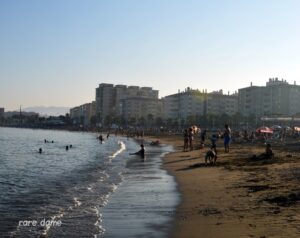 La Caleta: It's Tuesday and people were definitely out at the beach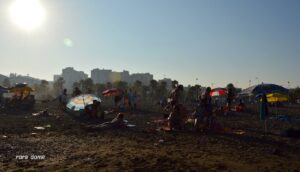 Carpe Diem!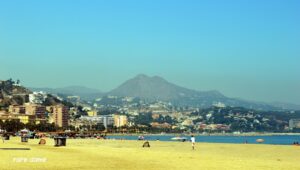 Malagueta was closer to the cruise ship port. So I saw some Scandinavian boobies…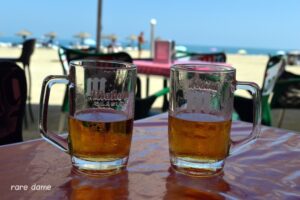 It's hot. Time for a beer!
El Parque near Paseo del Parque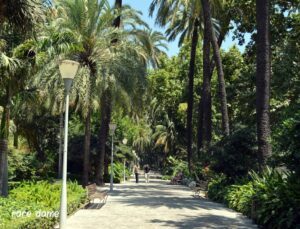 This place was a life saver. We grabbed a bench and sat there for about an hour. It was sooo peaceful.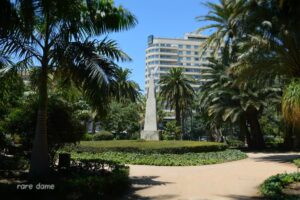 A true oasis in the middle of a city
La Bodeguita de Carlos – shrimp!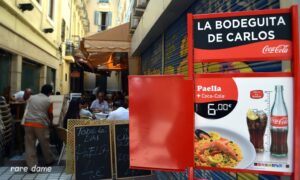 It's in this little alley way – don't miss it!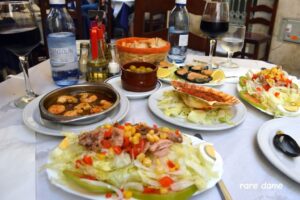 Oh, it's about to go DOWN!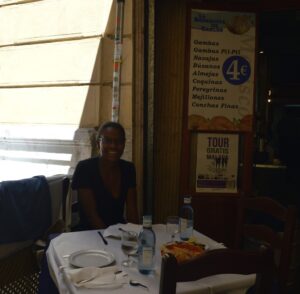 Me next to the sign with Gambas Pil Pil. More pil pil por favor!
*Taken from my camera phone because I didn't feel like lugging my camera around at night:
Onda Pasedena – a small dive bar that has jazz on Tuesday nights. It was sooo much fun and such good music. But it was definitely the worst bathroom experience I had in Europe (no toilet seats, no toilet paper, and all over nastiness). But I would definitely go back!
Club with a bunch of 17 year olds – I'm not sure of the name – a promoter on the street suggested we go there. It was packed! And they were playing "Get Lucky" by Daft Punk ft. Pharrel when we arrived. So, of course, like any American, I danced my way all the into the bar. Also FYI – if you don't know, 17 year olds in Europe are way more chill than the same age here.
Taperia de Sybaris – Impromptu flamenco dancing – local women were teaching British tourists how to do it! And sandwich tapas. I've never had sandwich tapas before so we ordered way more than we could eat!
Lots of beatifulness at night – so pretty…
I'm ready to go back! Anyone want to join?
Best,
Paula