Valencia, Spain: Vacation Relaxation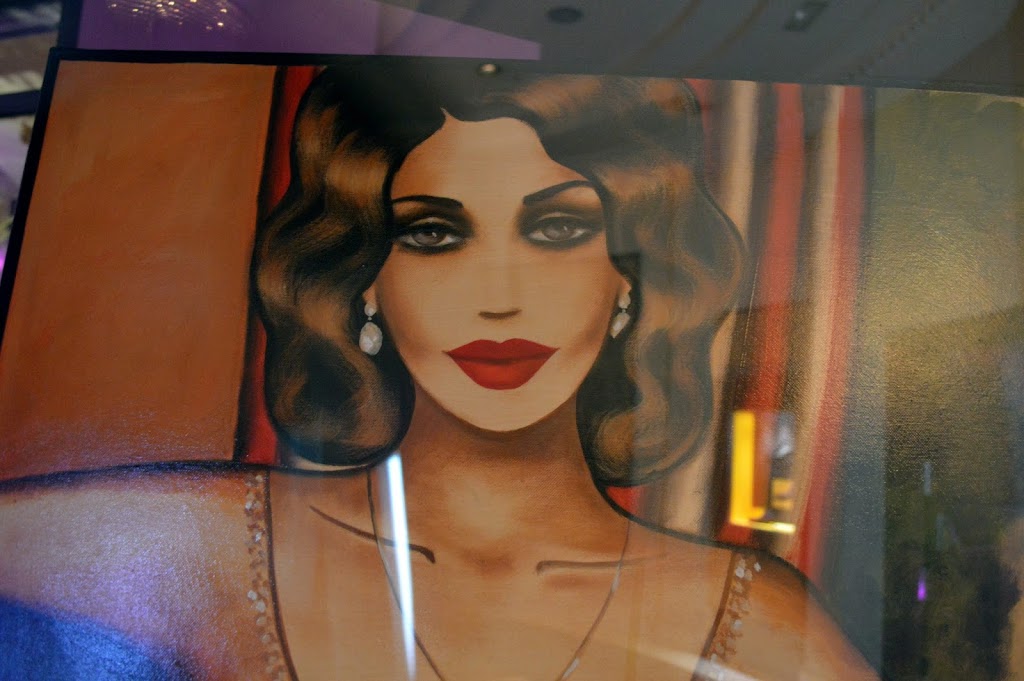 Painting by artist EKATERINA MORÉ at the Westin Gallery. Her website
We were only here for one night – a sort of layover between Malaga and Seville. And it was HOT. So you will almost see no daytime pictures. And Valencia's most famous landmark, The City of Arts and Sciences, an architectural & culture wonderland, we never made it to. It's possible that we would have melted while in transit.
Both of us spent the day lounging in our sweet Westin bed and relaxing by the indoor pool and sauna. The next day, we made it to the beach – it was huge! And then, on our way to the airport, almost missed our plane to Seville due to some navigational errors.
And that's about it. I don't have much else to report on Valencia 🙂 Now, for your viewing pleasure:
Valencia, Spain: The Experience
(as seen in less than 24 hours on oppressively hot days)
The Westin Valencia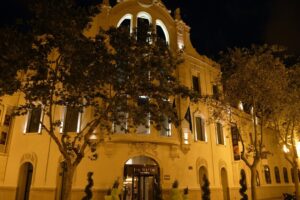 This is a historical building has been redone with an interior garden/courtyard inside. The Westin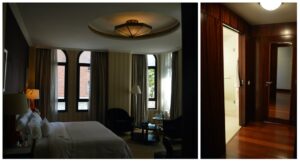 Our room was nice! Thanks SPG Reward points 🙂
This was across the street from our hotel. And from what Google Maps tells me, it's just an office building. I want to work there!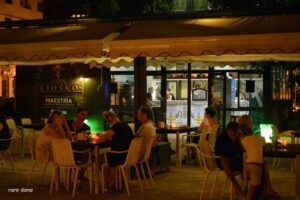 On Calle Alberade de Valencia: It looks like a little pop-up restaurant but don't be fooled – it had good tapas and a great vibe.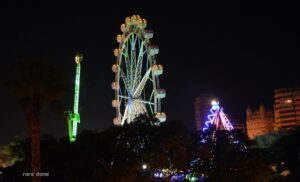 A carnival we saw while walking from our hotel to get to the old city.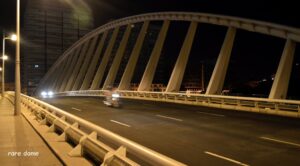 Also along the way to old city, this wonderful bridge!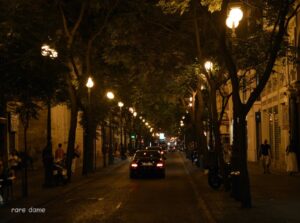 This was a clean city with absolutely breathtaking buildings.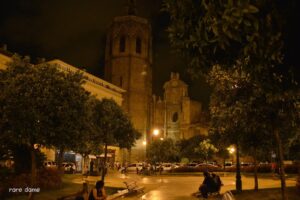 Cathedral of Valencia at night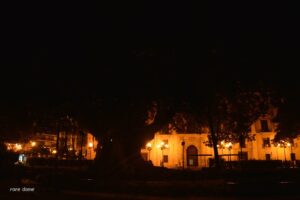 In front of Palacio de Justicia: A small park was near a round-a-bout and had tress with huge trunks.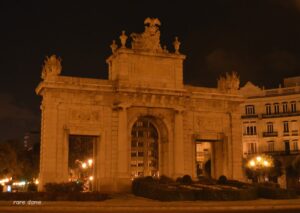 Porta de la Mar Square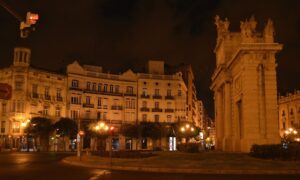 Banco Santander
Where Are All the Bros at? Right Here: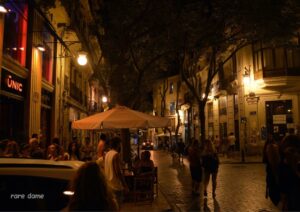 On left: This club opened at 10pm with a line already around the corner. Luckily, they had full-length glass windows on the 2nd floor so you could catch a glimpse of drunken dancing at its best.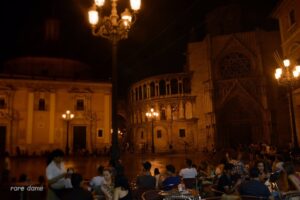 This reminded me a little of Italy where locals would hang out in a main square and chill.
The Beach and Paella Experience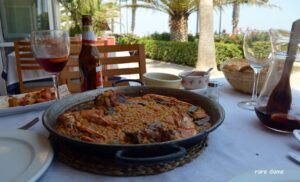 Oh snap! Paella, originated in Valencia, is rice and tomato based dish with seafood and poultry. And is also sooo good!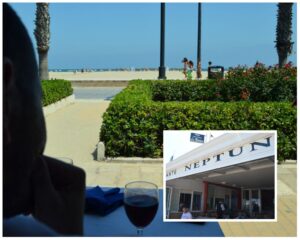 Malvarrosa Beach and the Mediterranean Sea at Cafe Neptune
This was a perfect city in which to relax, but I don't know if I'll be going back anytime soon. Anyone else who has also been here feel differently?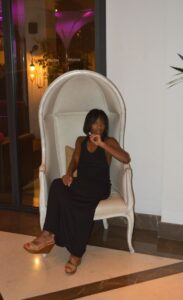 Like whaaat?!?!
Best,
Paula