My 5 Fave Sites: Florence, Italy
We stayed in Florence longer than any other city in Italy just based off of a hunch – we were so lucky! It was a beautiful city full of sights, shopping and really good food. Actually, it's smaller in scale than one would expect – all of these places we could walk to. And of course, like the rest of Italy, very happy people everywhere (except for the 2 homeless women that cussed me out for not giving them money 😮 ).


My 5 Fave Sites
1. Florence at Night – View from Piazzale Michelangelo showing the Duomo, Santa Croce, Palazzo Vecchio and a very happy couple.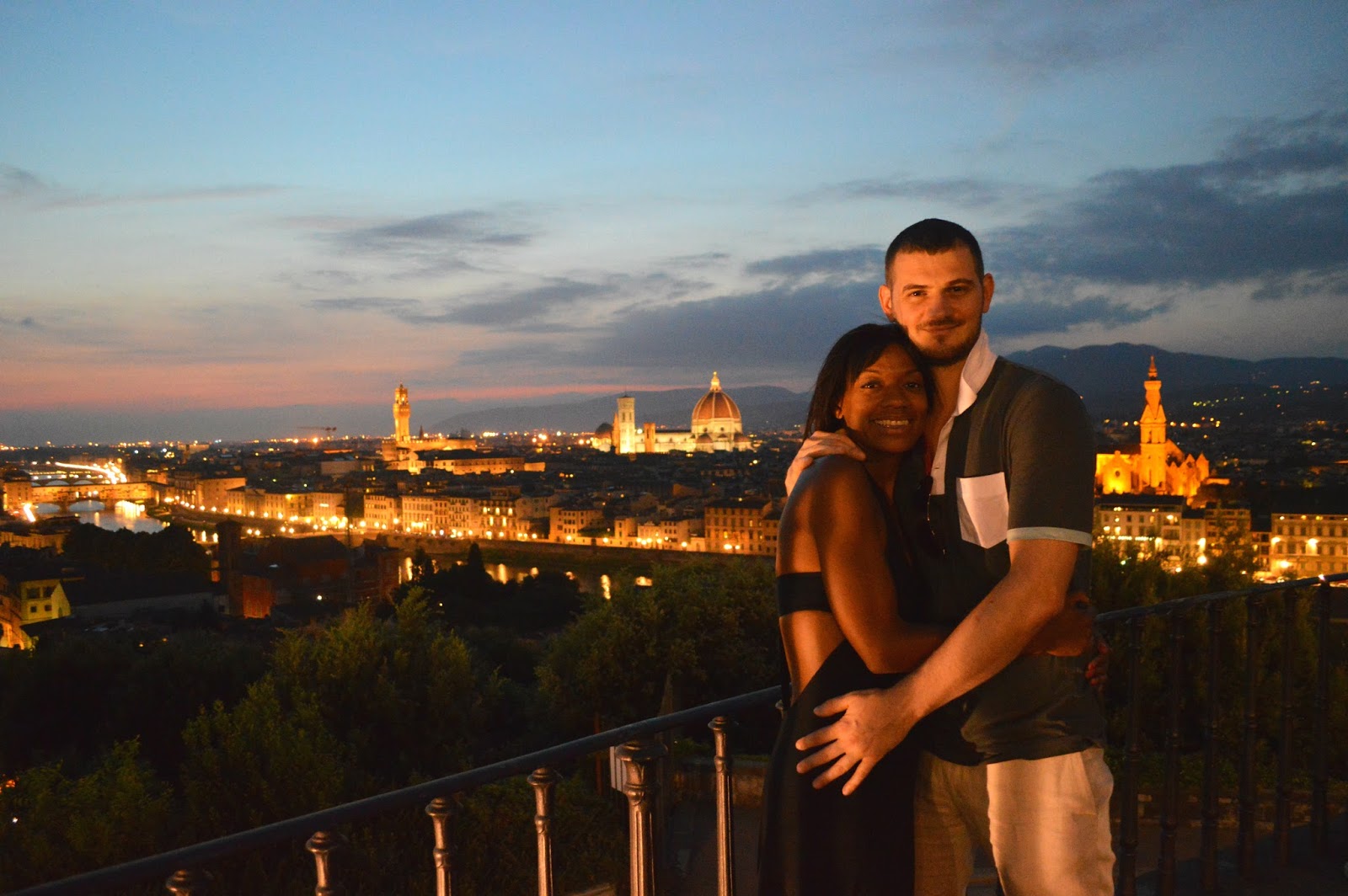 2. Drunk Sightseeing at night – Pictures taken after bottles and craft of wines then had forgotten by the next day. The next day, I re-saw the same sites again…de ja vu.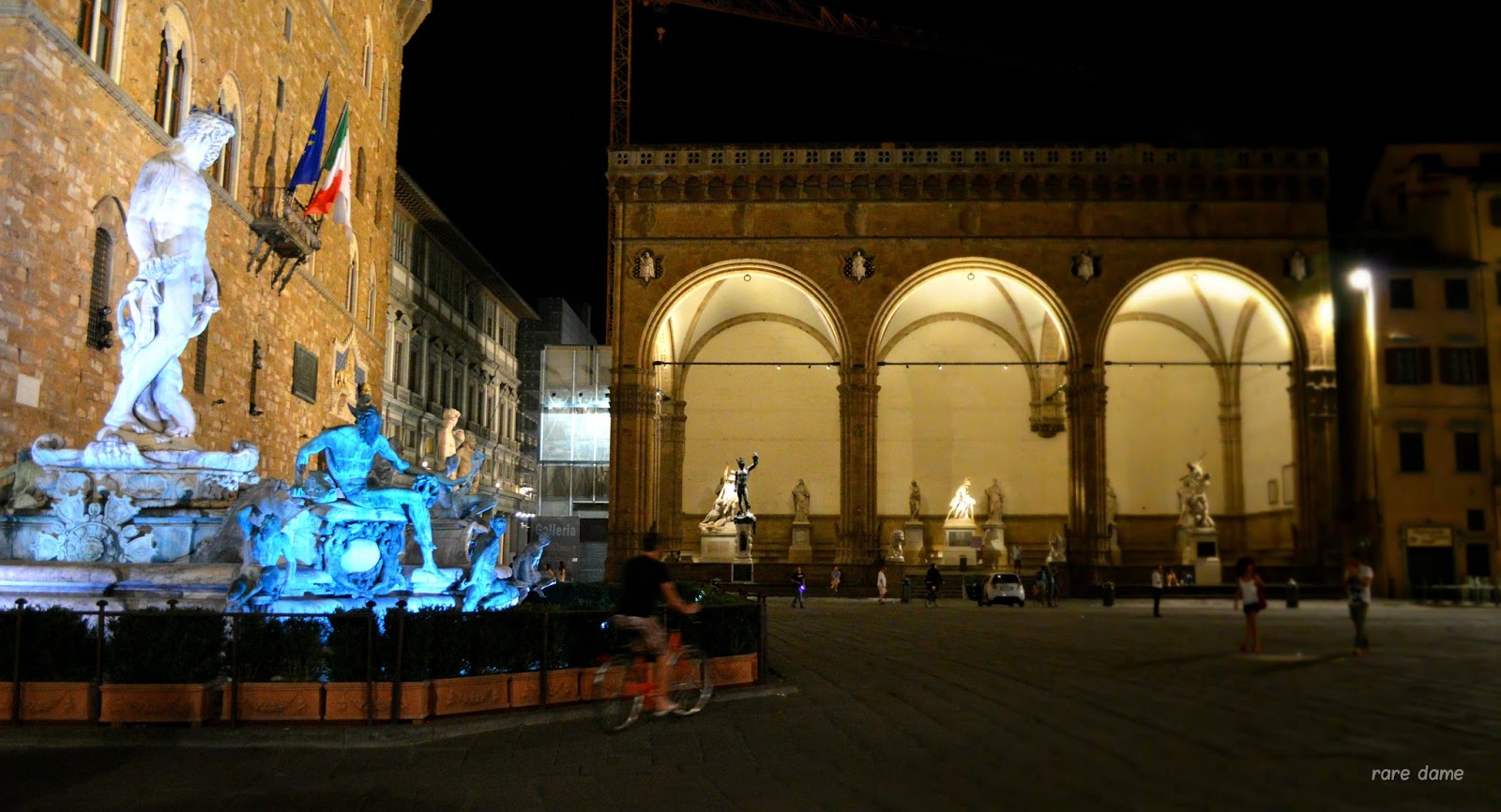 Piazza della Signoria
Piazza della Signoria in front of Palazzo Vecchio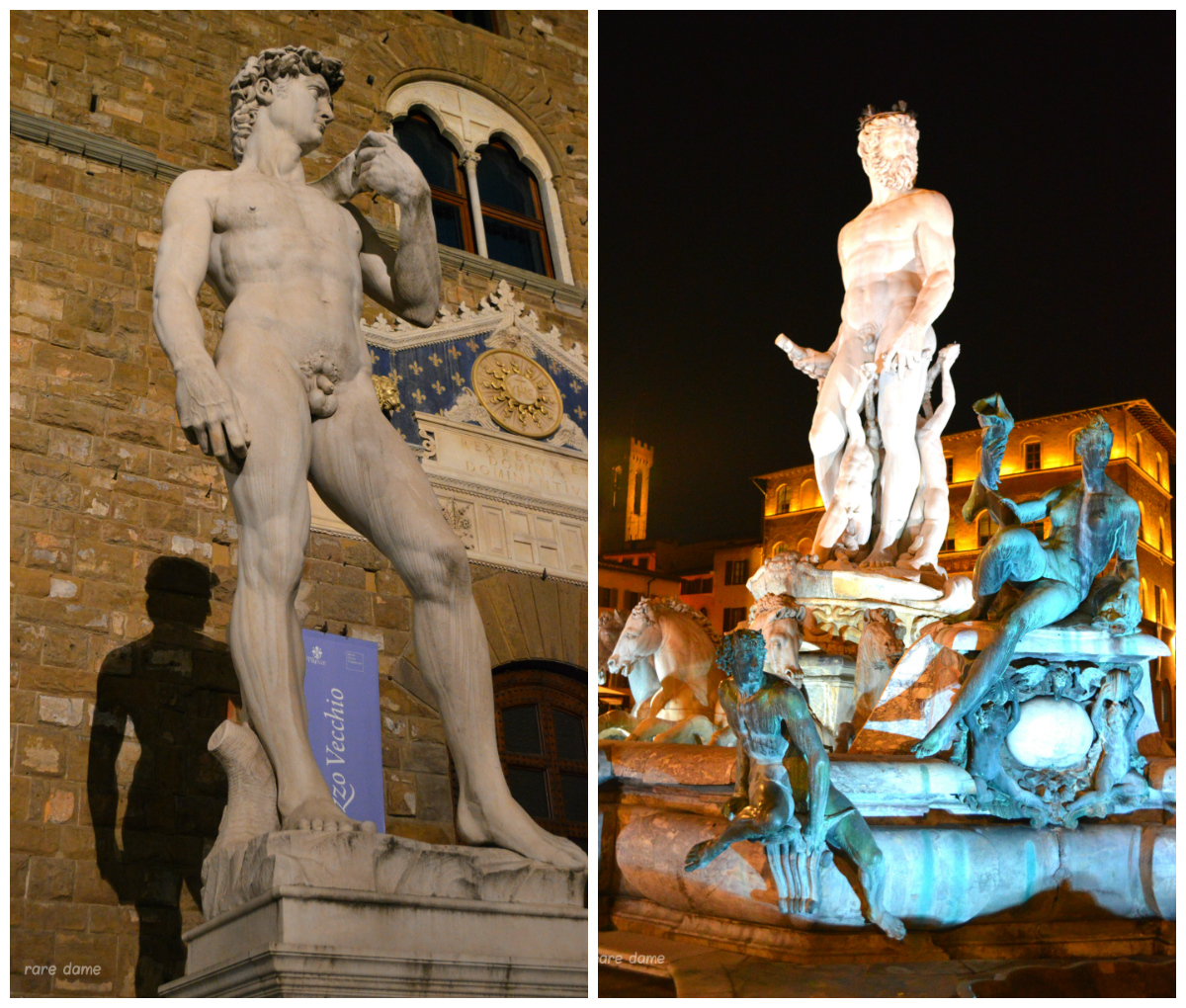 From right: Michelangelo's David (replica), Fountain of Neptune (A.D. 1575)
3. Ponte Vechhio – Sober and during the day, I realized it was a bunch of expensive jewelry stores. It did, however, originally house all types of merchants selling goods.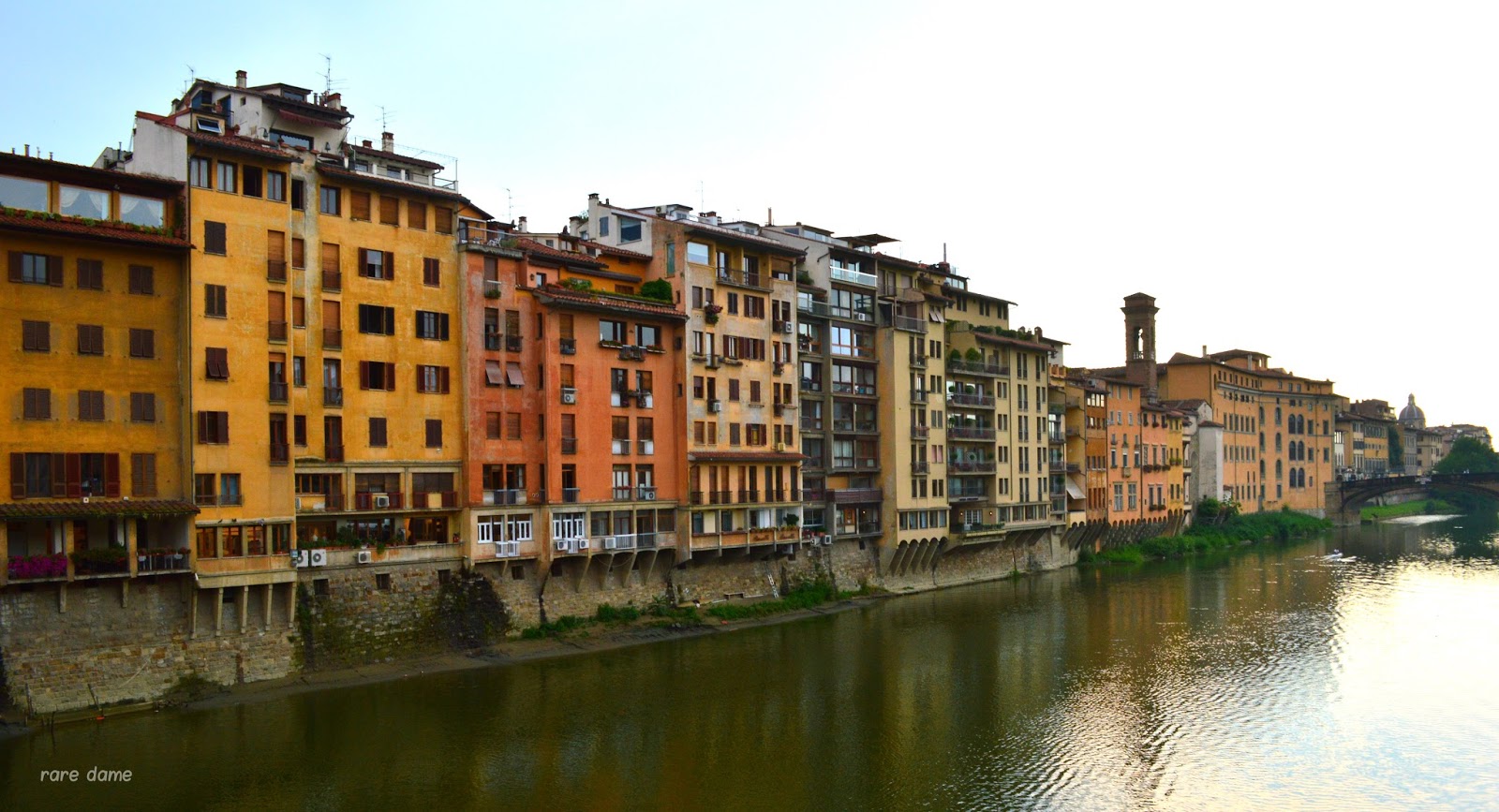 View while standing in the middle


4. Street Shots – Local feel of overall happiness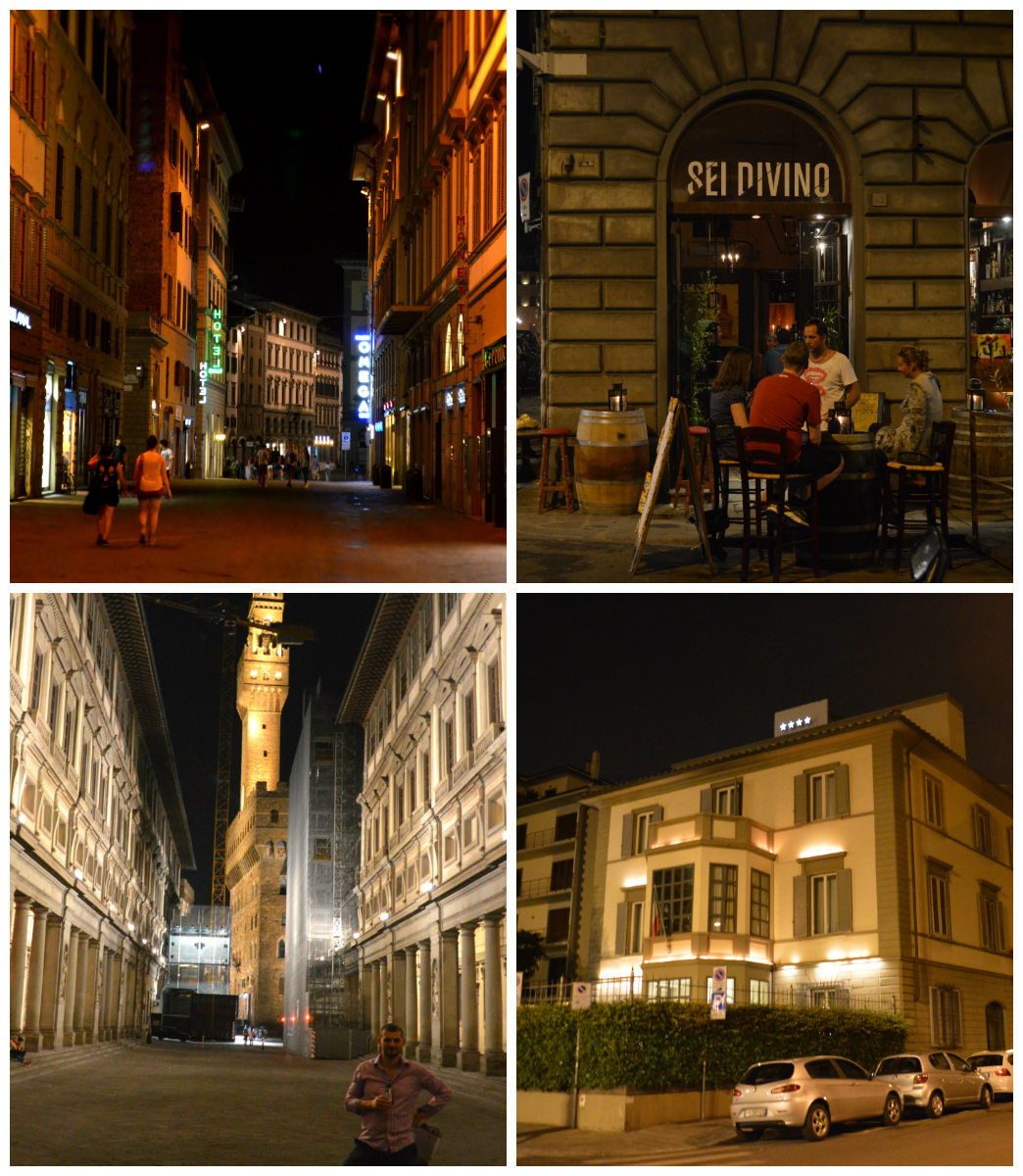 Clockwise from top left: Happy people walking down street, happy people enjoying dinner on Wednesday night, G waiting for me to take pictures of Palazzo Vecchio, our hotel San Gallo

5. Waterfront at Night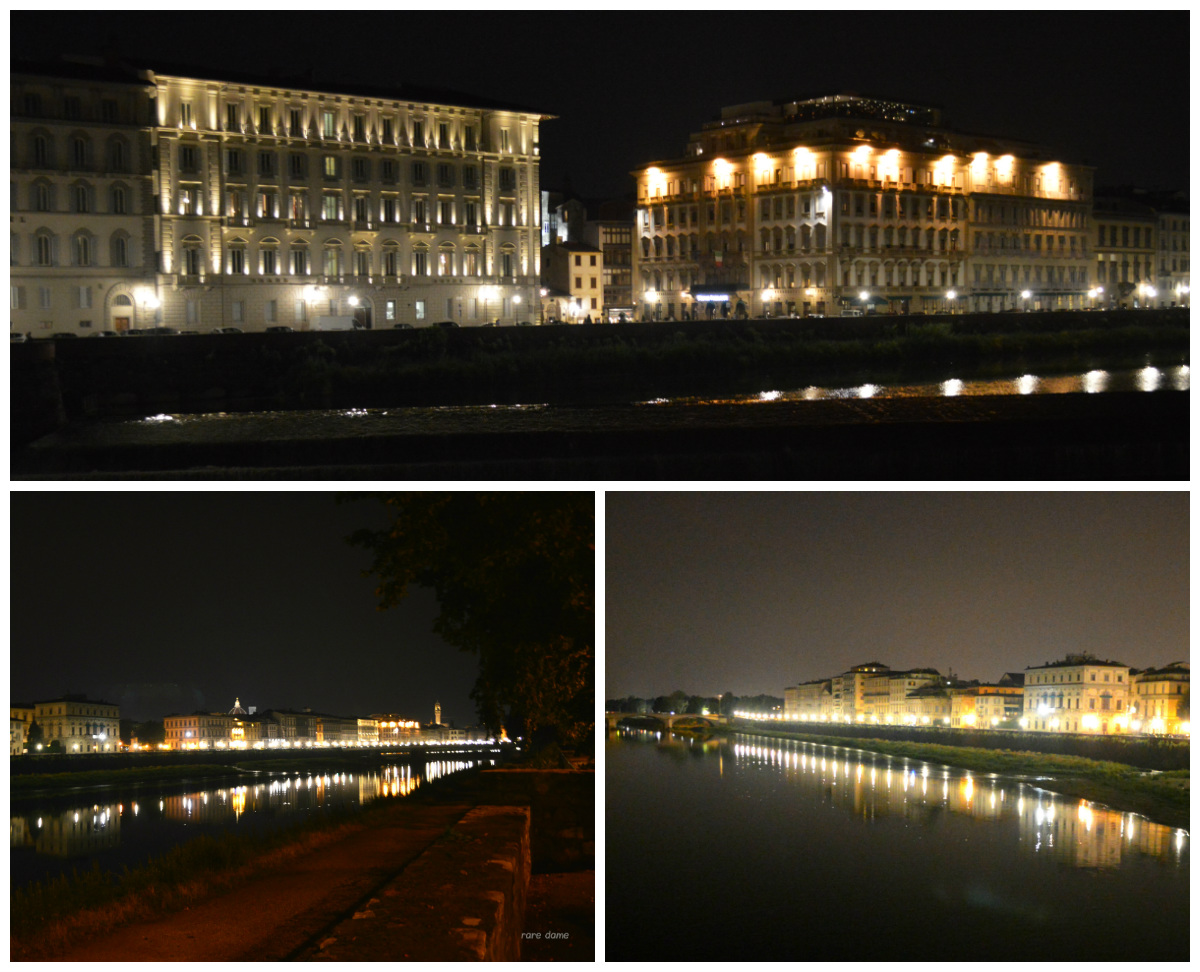 Clockwise from top: St Regis/Westin hotels, our walk home from Pandemonio restaurant towards town, same situation but facing away from town

Overall, I really like Florence, Italy. It was almost like a "little" big city!

Anyone else have great Florence experiences to share?

Best,
Paula