Part III: A Week in Seville, Spain – Traveling Like a Boss (on a Budget)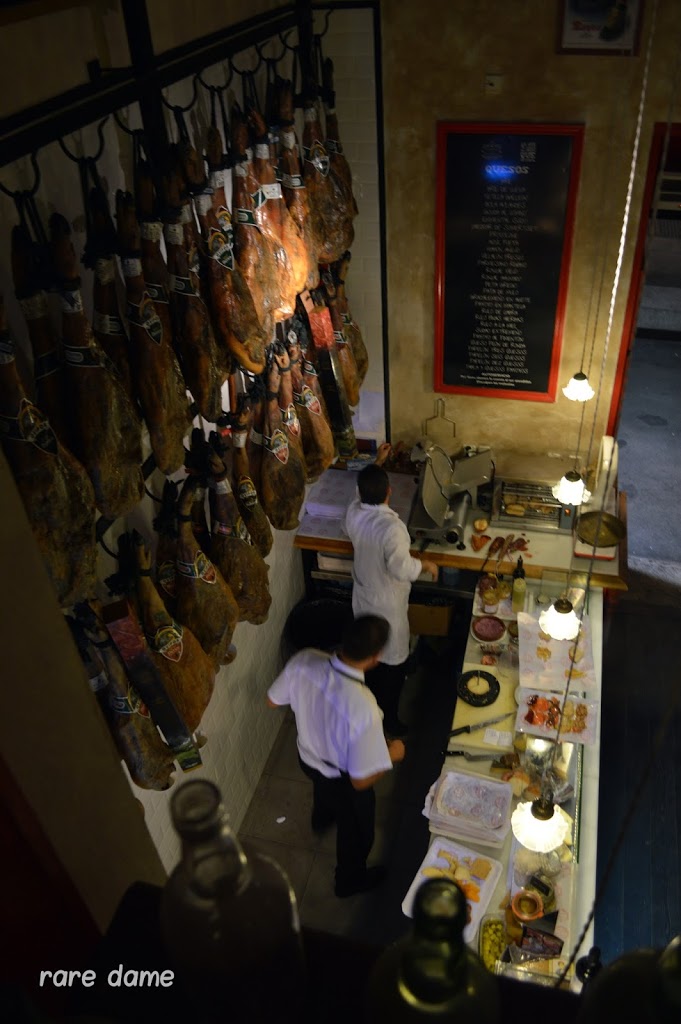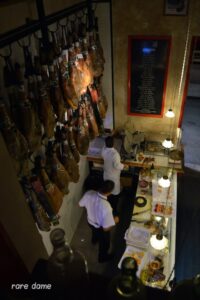 Taberna el Papelon
Seville felt like home. It was a picture-perfect city with Moorish-themed architecture, magnificent tapas (small plates of food) and warm people. And the vibe at night was lively, to say the least.We were lucky enough to stay there for 5 nights, which gave us enough time to truly see most of what this city has to offer. Note: one side effect of staying in a city that long actually makes you believe you kind of live there.
My "Traveling Like a Boss (on a Budget)" series for Seville is broken into 4 different parts. Since we were there longer than any other city, this seemed like the best way to present it. Plus, editing the 600 pictures I took into 100 pictures, and then putting all of that into one blog post is pretty impossible. So I'm starting with Part IV and then building my way up to the most exciting pictures in Part I. I know you'll enjoy them!
Seville, Spain Part III: Hotel Alfonso XIII and Taberna el Papelon
Hotel Alfonso XIII – We lucked out with this Starwood Luxury Collection Hotel because of the nice discount we received for paying in full while booking (ballin' on a budget) through their website. This historic building has been a hotel since 1928 hosting royalty and elite…and then us 🙂 It was one of my favorite buildings I saw in Europe. I personally like African/Moor influence on architecture so this was the perfect fit!
Our room – was bigger than our last apartment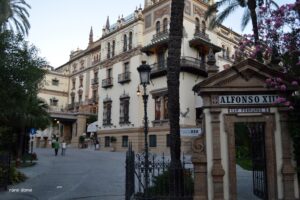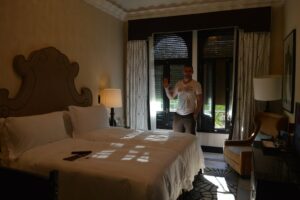 G is hogging the camera 😉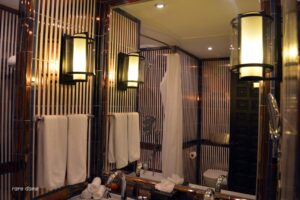 Bathroom: I loved the walls!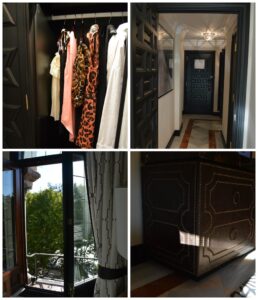 Clockwise from top left: My color-coordinated closet; our entryway; the fabulous dresser; a window with shutters!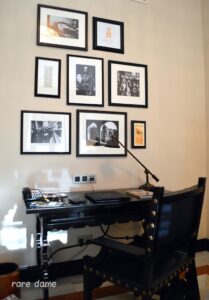 I want to copy this look in my apartment!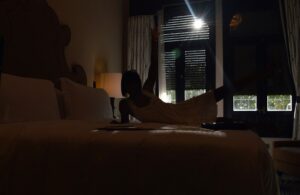 A timed selfie of me with bad lighting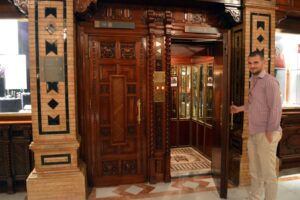 This was our cute little freight elevator – very elaborately decorated

The courtyard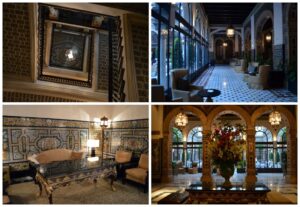 There was so much detail everywhere!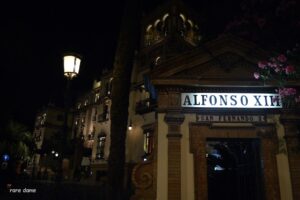 Hotel Alfonso XIII at night

Maxin and relaxin
Taberna el Papelon – This casual restaurant is serious about their Iberico jamon – most plates are cut to order! The ingredients were fresh, the staff was delightful (they even pretended to understand my Spanglish) and the atmosphere was friendly. While there, I met a woman named Mercedes who is originally from Cleveland (Ohio!) and now stationed with the Army in nearby. I loved their Iberico salami sandwich, salmon sandwich tapas and 1.60 Euro draft beer.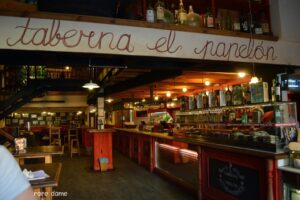 I definitely recommend this place if anyone is heading to Seville!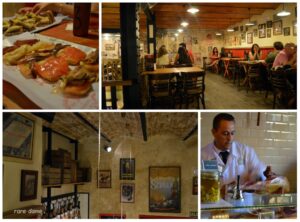 Clockwise from top left: sandwich tapas; tourists and locals hang here to socialize; jamon personally cut for us; the decor here was perfectly done!
Stay tuned for Part II coming soon!
Best,
Paula