Bergamo, Italy: The Most Beautiful Layover I've Ever Experienced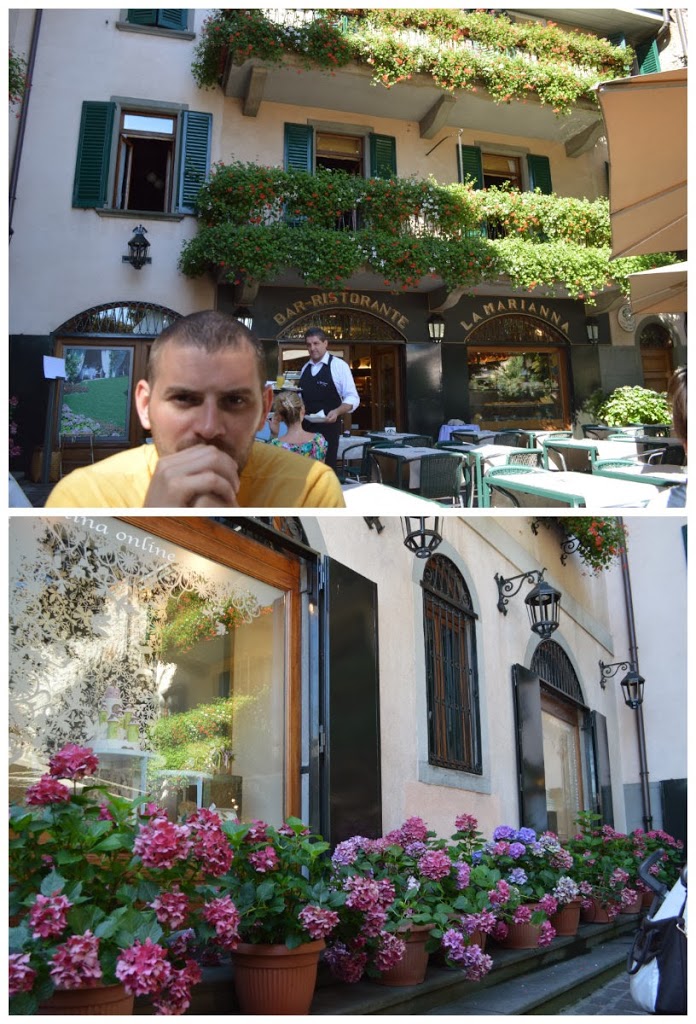 This cute little town (well "little" meaning 100,000 residents) is located just outside of Milan. And even though the elevation reaches to almost 1000 ft, it's still at the foothills of the Alps. It has a Medieval town on a hill called Citta Alta, with a magnificent 360 degree view of the region, as well as a more modern city below, Citta Bassa. All of these elements combined equals the most beautiful layover I've ever experienced.
Bergamo, Italy: The Most Beautiful Layover I've Ever Experienced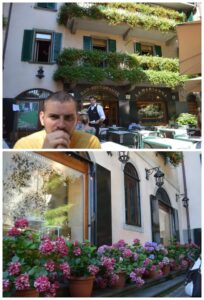 We were only here for 8 hours and first things first – EAT. La Marianna is a deli right next to the last bus stop…sounds delicious. I must note, there was this little thug bird next to our table that tried to punk me and take a bite my sandwich – while I was eating it! Guess who won…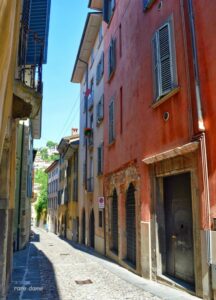 The streets are narrow and some of the buildings were painted this striking shade of peach. It felt like we were walking around on a movie set!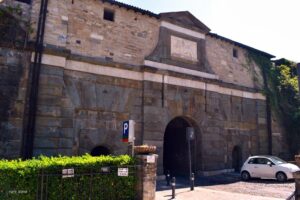 The city gate. I love city gates. I think we need to retroactively build more in the U.S.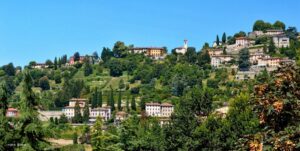 We're still not at the highest point yet, but the views are still magnificent.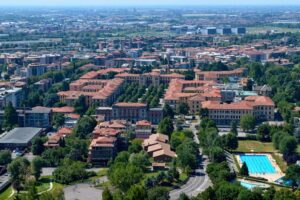 An alt view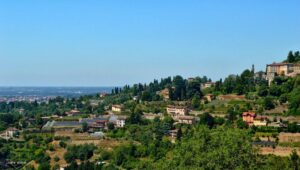 This view was from a panoramic park we chilled at for an hour. I want a house there.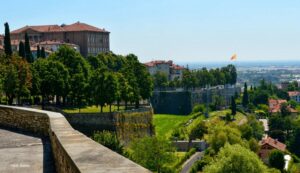 The same park – this picture shows part of the city wall separating Citta Alta from Citta Bassa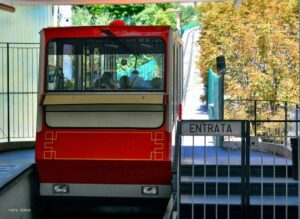 This was a our sweet ride to take us even further up. I felt like I was inside Mr. Roger's Neighborhood Trolley!
After the train ride, this was our view from the top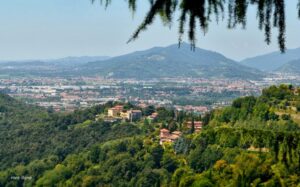 Our restaurant with a view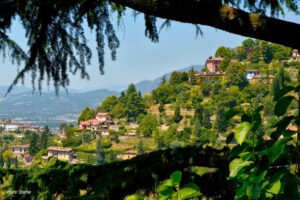 Just one more daydream to pretend I own a house on the hill right there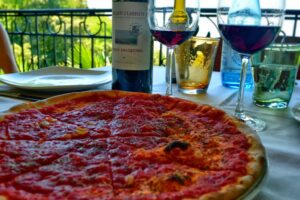 Marina pizza without cheese and Chianti Classico, our last bottle of wine in Italy this year :'(
Unfortunately, this marks the end of my Europe picture recap 🙁 However, do not fear. I still have 1.) many new East Bay adventures ahead of me, 2.) a nice camera that takes great pictures, and 3.) lots of opinions to share…so the blog will continue on!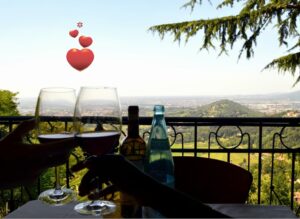 Best,
Paula